Transform Procedural Medicine with a
Master of Engineering in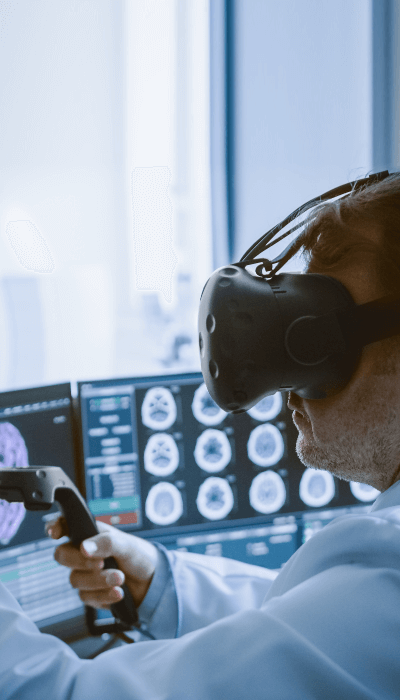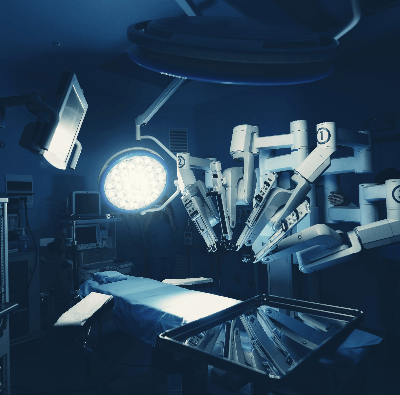 Over the past several decades, laboratory research has accomplished dramatic breakthroughs in biomedical science, but the ability to translate those findings and make new discoveries remains a challenge and is often characterized as the bottleneck of clinical translation.
In response to this need, Vanderbilt University School of Engineering, in partnership with the Vanderbilt Institute for Surgery and Engineering (VISE), launched a master of engineering in surgery and intervention — a specialized, rigorous engineering graduate program that will prepare the next generation of engineers to address challenges and envision solutions at the interface of engineering and medicine.
Ready to learn more about this degree?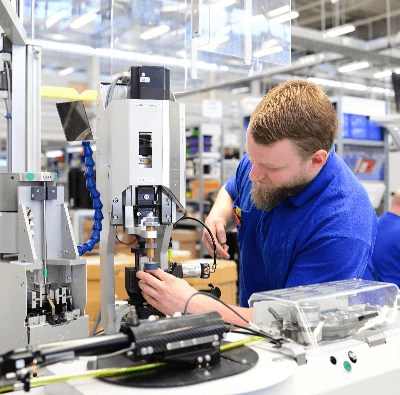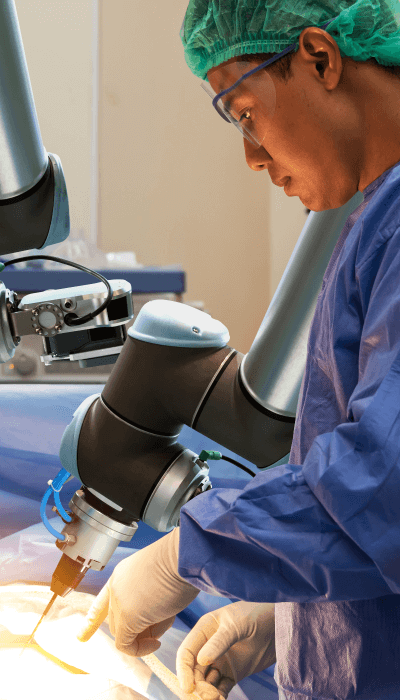 The Future of Healthcare Technology:
Robotic Interventions, Technology-Guided Therapy,
and Surgical Data Science
Healthcare professionals today, and specifically surgeons, are experiencing the benefits of technological advancements that are developed by surgical engineering professionals who have harnessed the power of automation and data to augment healthcare procedures and services. Learn more about these technological advances and what it could mean for your future career in our informative digital resource.
Download Our Free eBook
At Vanderbilt School of Engineering, we believe in increasing innovation in procedural medicine.
Read Our Most Recent Blogs
Looking for additional opportunities to explore the field? Check out some of our most popular blog posts:
Watch Our Short Video
Watch our short video above to find out why Vanderbilt University's master of engineering in surgery and intervention is one of the most cutting-edge engineering degrees today.
View the Recorded Webinar
Watch the recorded webinar to gain valuable insights from the program director, grasp the program's core essence, and chart your path towards innovative excellence.
Careers in Engineering for Surgery and Intervention:
Panel I
Explore careers at the enterprise level with Stephen Aylward, PhD, Senior Director of Strategic Initiatives at Kitware, Inc. and Jing Zhao, PhD, Senior Principle Analytics Tech Lead – Surgical Robotics at Medtronic.
Careers in Engineering for Surgery and Intervention:
Panel II
Discover the fast-paced and kinetic world of the entrepreneur with Piotr Slawinksi, PhD, Technical Lead, Robotics and Controls at the startup Noah Medical, and Jim Stefansic, PhD, Director of Corporate Development at Cumberland Emerging Technologies.
Vanderbilt's Entrepreneurial Ecosystem:
Panel III
Understand Vanderbilt's entrepreneurial ecosystem with Charleson Bell, PhD, Director of Entrepreneurship, Biomedical Innovation, and I-Corps at Vanderbilt's Wond'ry and Mr. George Wilson who is the New Ventures Officer at Vanderbilt University's Center for Technology Transfer and Commercialization.